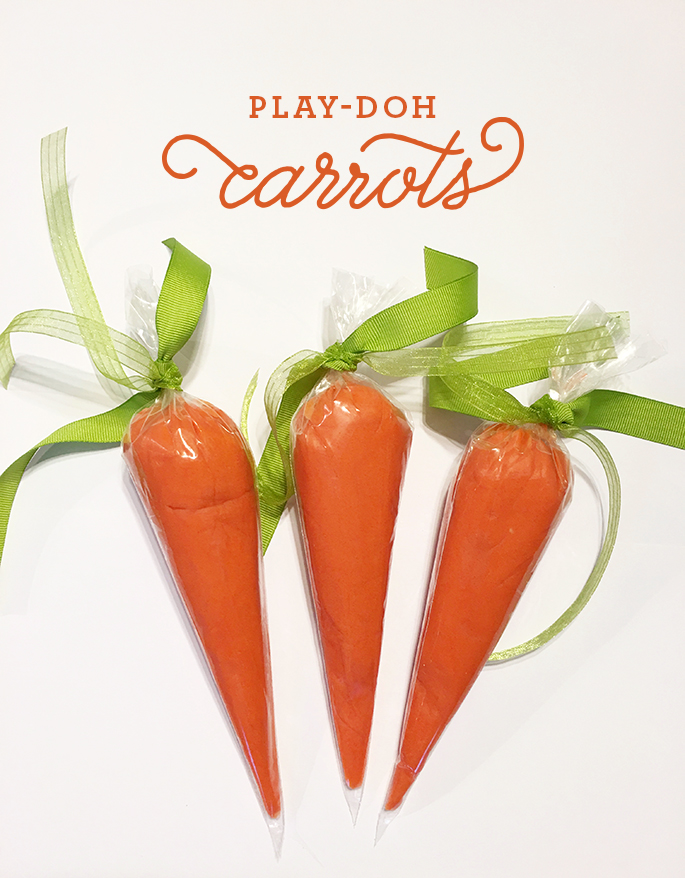 Hi Friends!
Yesterday, I had the fun opportunity to help with the Easter party at Sawyer's preschool. I think the kids had a great time at the celebration. We made bunny masks, ate bunny shaped Rice Krispie treats, read Easter books, and did an egg relay game.
I wanted to make a quick, inexpensive little treat for all of Sawyer's classmates. I know this weekend will be filled with chocolate bunnies, jelly beans and other sugary deliciousness, so I wanted to stay away from candy. Sawyer loves play-doh and I am a huge fan of this flour and salt recipe. I make it all the time! I usually try to blend up different and unusual colors with the food coloring, but a batch of all orange worked perfectly for these carrots. I mixed up the dough, squeezed it into triangular candy bags that I found at Michael's Craft Store (in the candy section) and then just tied the top with green ribbons! So easy! I think they are so adorable!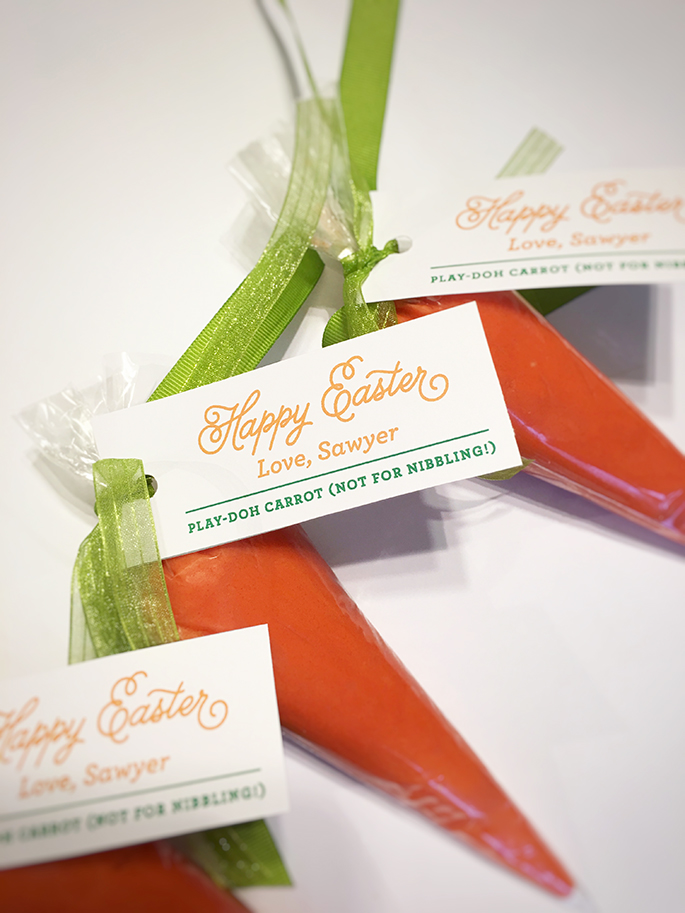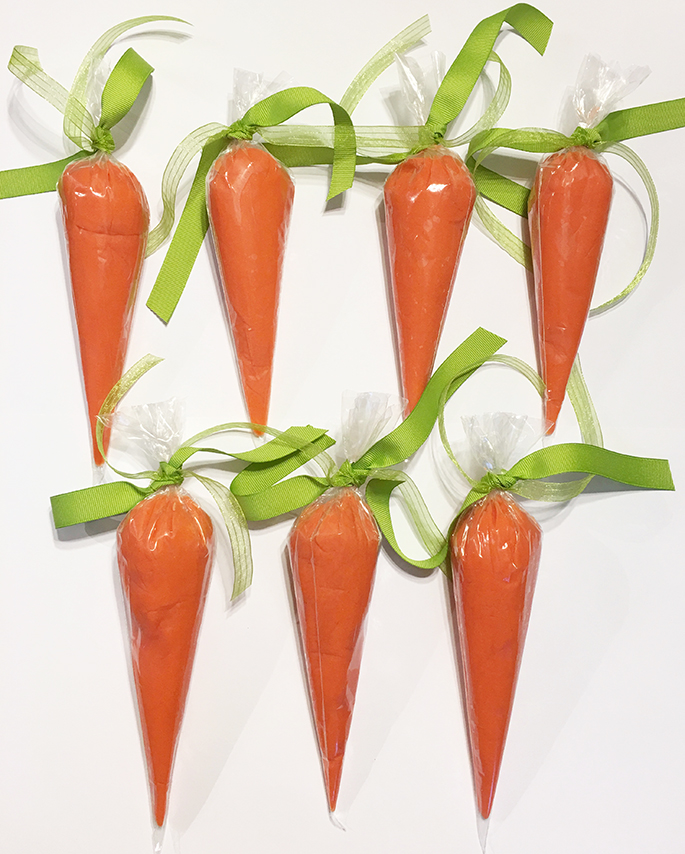 If you are looking for a quick, last little item for those Easter baskets this weekend, give these play-doh carrots a try!
Happy Easter!