Amazing Lemonhead® Cookies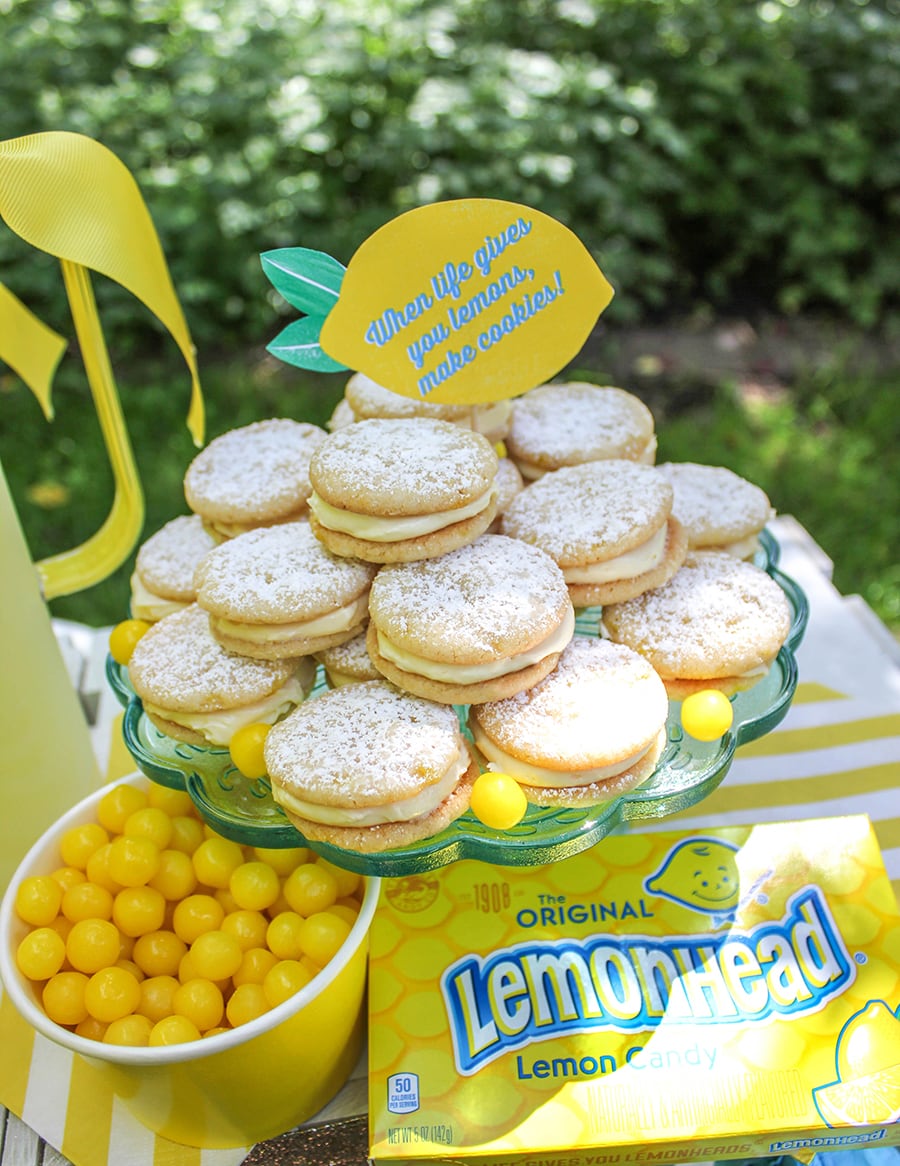 Serves:
24 sandwich cookies
1 package (17.5 ounce) of Sugar Cookie Mix
¼ cup crushed Lemonhead®
⅔ cup Lemon Curd
⅔ cup frozen Cool Whip®, thawed
2 tablespoons Powdered Sugar
Line a baking sheet with parchment or foil; set aside. Prepare cookie mix according to package directions. Stir in crushed Lemonheads®. Cover and chill dough about 1 hour.
Roll dough into 1-inch balls. Place balls 2 inches apart on prepared baking sheet. Bake in a 375 degree oven for 8 minutes or until edges are firm and cookies are light brown on bottom. Cool on baking sheet for 1 minute. Transfer to a wire rack; let cool.
For filling, in small bowl stir together lemon curd and Cool Whip®; set aside. To assemble cookies, place a rounded teaspoon of filling on the bottom side of a cookie; top with another cookie top-side-up. Repeat with remaining cookies and filling. Sprinkle tops of cookies with powdered sugar. Refrigerate filled cookies for up to 3 days or freeze for up to 1 month. Recipe adapted from Best-Loved Holiday Recipes cookbook
Calories:
169 cal.
Fat:
7 g.
Saturated fat:
3 g.
Carbohydrates:
25 g.
Sodium:
87 mg.
Fiber:
1 g.
Protein:
1 g.
Cholesterol:
26 mg.
Recipe by
Just Add Confetti
at https://www.justaddconfetti.com/free-printable/lemonade-stand-for-a-cause/