Hi Friends! We are counting down the days until Christmas over here and getting so excited! Since we didn't want to take any chances that Santa and his reindeer might miss us, we made a big batch of Reindeer Food that we will be sprinkling in the yard on Christmas Eve. This was such a fun activity!
As the poem states:
Sprinkle on the lawn at night.
The moon will make it sparkle bright.
As Santa's reindeer fly and roam.
This will guide them to your home.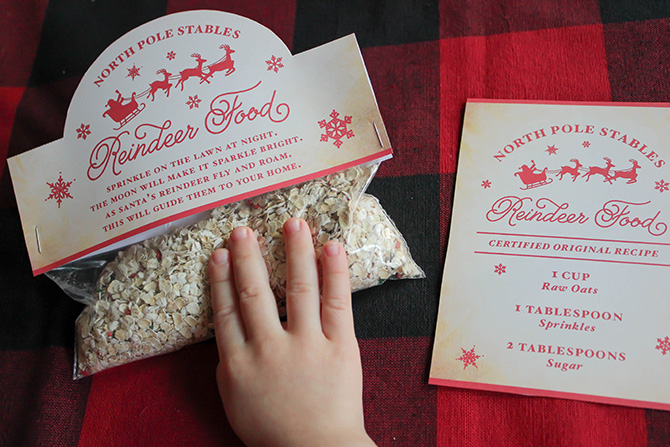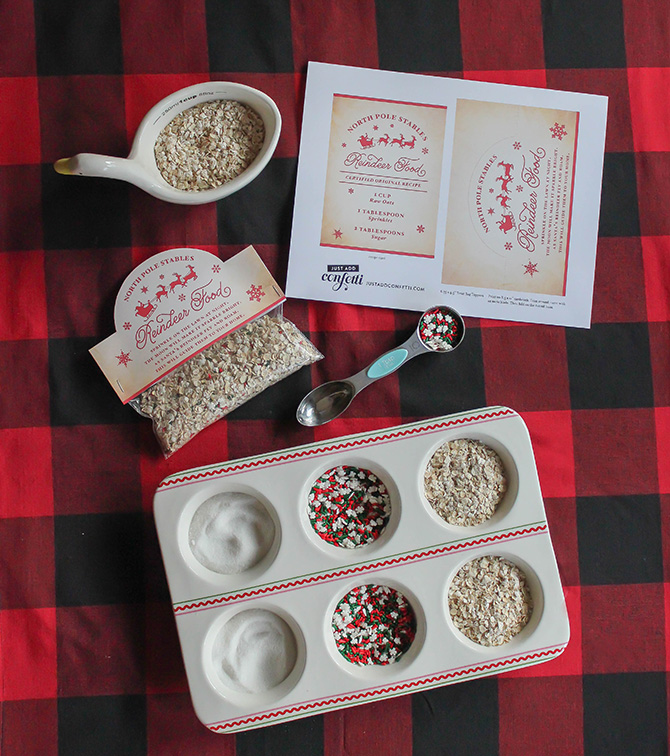 To Make Reindeer Food:
First, download the printable (located at the bottom of this post) and follow the Certified Original Recipe from North Pole Stables. The recipe states
1 cup Raw Oats
1 tbsp. Sprinkles
(We added a few extra for good measure and figured the reindeer would like that!)
2 tbsp. Sugar
Then, after putting all of the ingredients in a bag we started shaking up the food so that it would all be well blended. Sawyer thought if we sang "Rudolph the Red-Nosed Reindeer" and "Jingle Bells" it would infuse extra Christmas magic into the food and really attract the reindeer. So we sang our little hearts out as we mixed the food.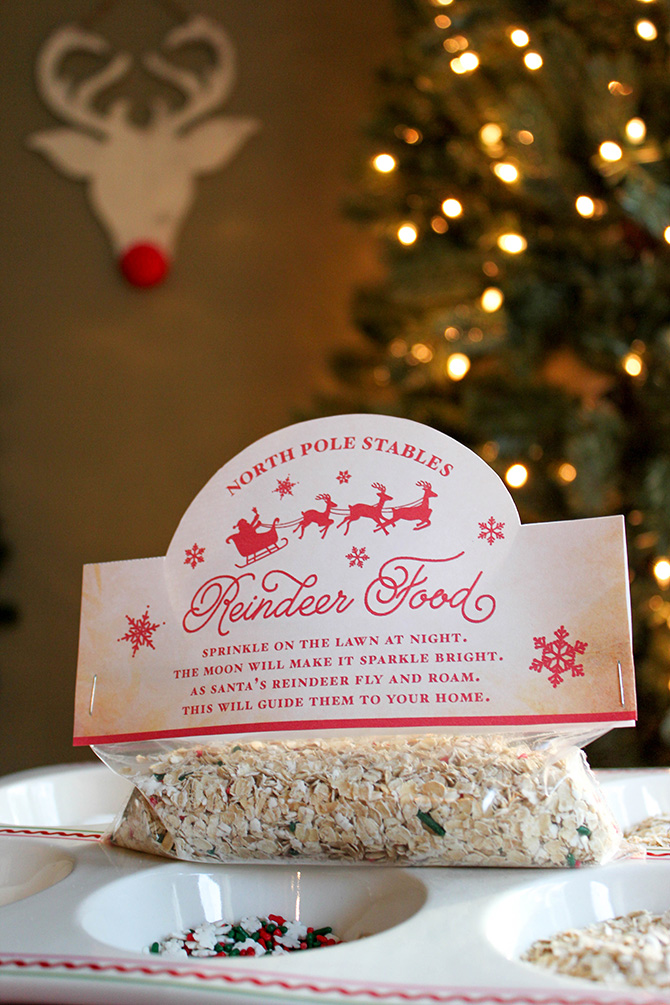 Of course, we had to channel our inner Rudolph as well!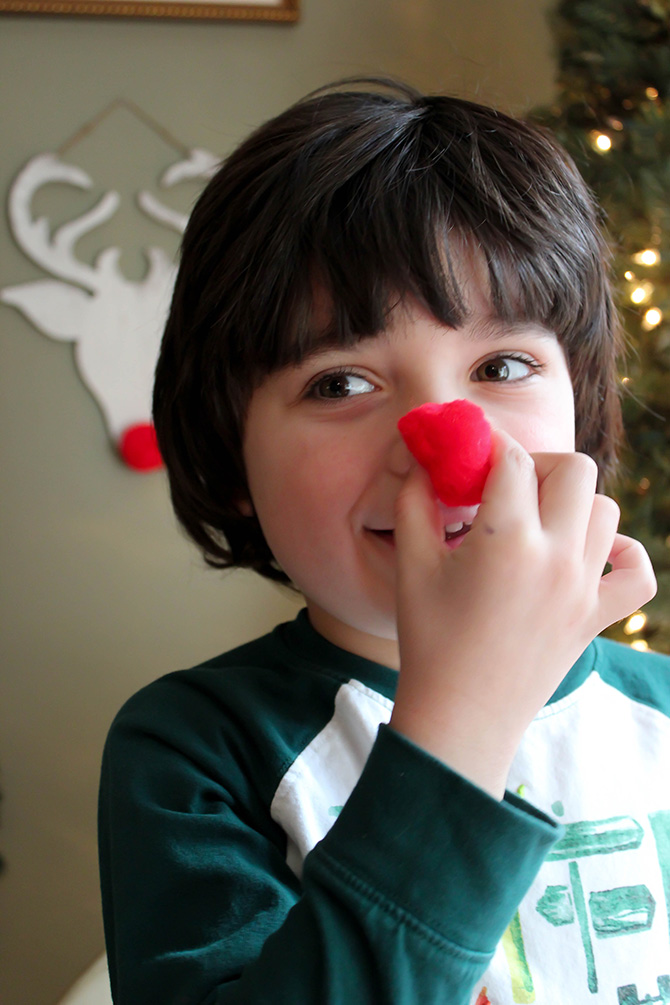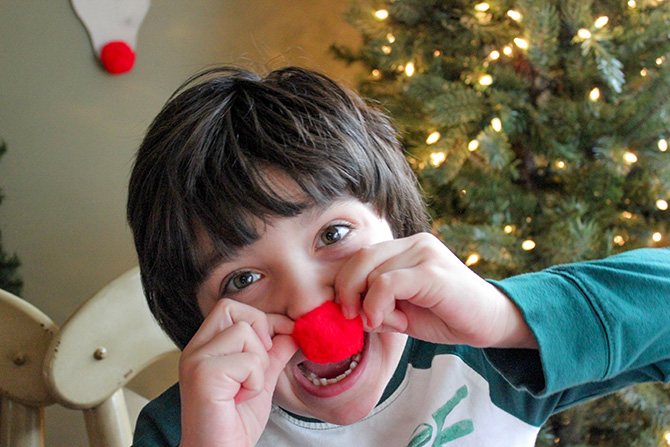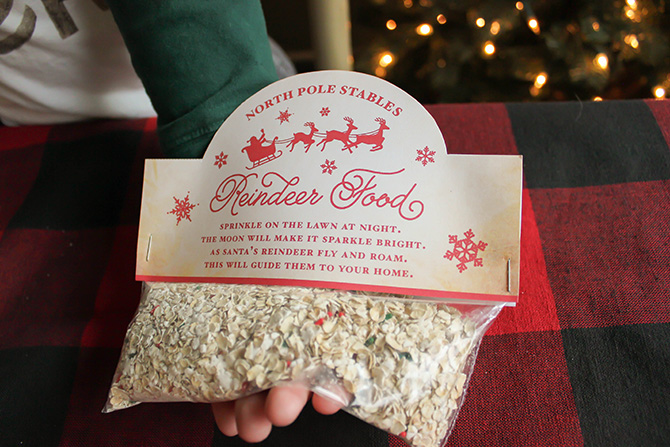 Download your Reindeer Food recipe and bag topper printable below
Please subscribe to our newsletter! Just enter your email address below and the link to download the file will be in the exact spot that the form is now. Also, please consider following us on Instagram and Facebook. I'd love to connect with you!
I hope making Reindeer Food brings as much joy to the kids in your life as it did to mine! Christmas magic is an amazing thing! If you use the recipe and printable, I'd love to see it! Please follow me @justaddconfetti on Instagram and use the #justaddconfettiprintables hashtag.
Merry Christmas!