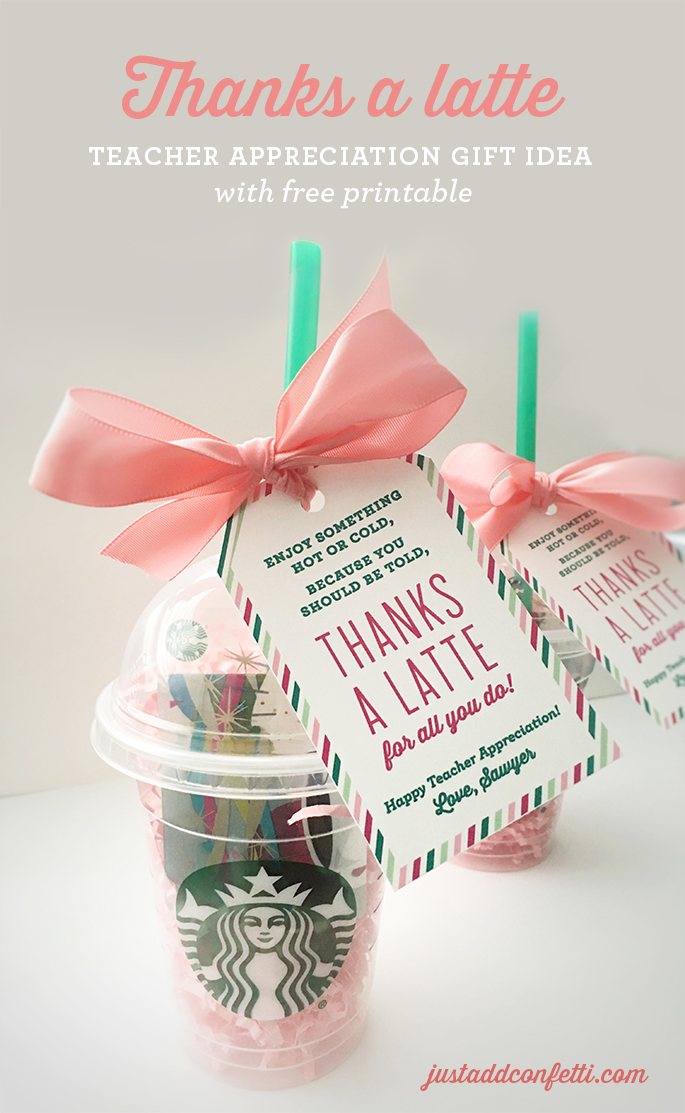 Hi Friends!
Since tomorrow is Teacher Appreciation Day I just wanted to share a quick gift idea with you. As I've mentioned before, both Scott and my mom are teachers so I see firsthand, on a daily basis how much time, love, energy, and dedication it takes to be a teacher. Let's celebrate all of the wonderful teachers in our lives tomorrow, and every day!!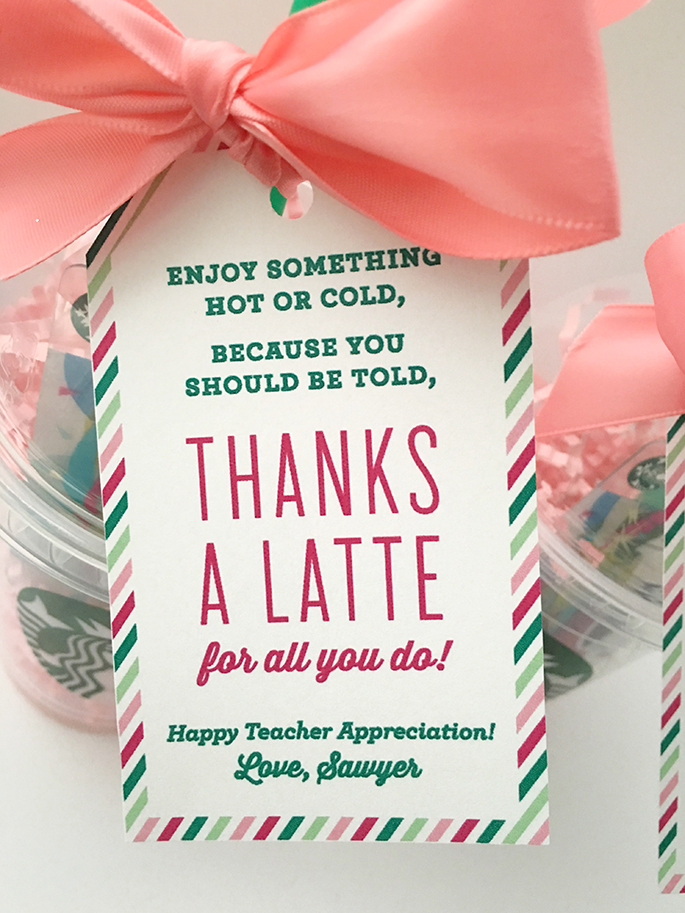 This is the easiest little gift, and a super cute way to dress up a gift card. When you purchase the gift card at Starbucks, Dunkin Donuts, etc. just ask for an extra cup or two. Then just add some krinkle paper, a bow, and the printable tag and you are good to go! I'm including the printable tag with and without the "Happy Teacher Appreciation!" wording at the bottom. I'm also including a version that says "Have a great summer!" so you could use it as an end-of-the-year gift if you would like too!!
You can download the free printable by liking Just Add Confetti on Facebook below. Thank you so much!
Have a great week, friends!