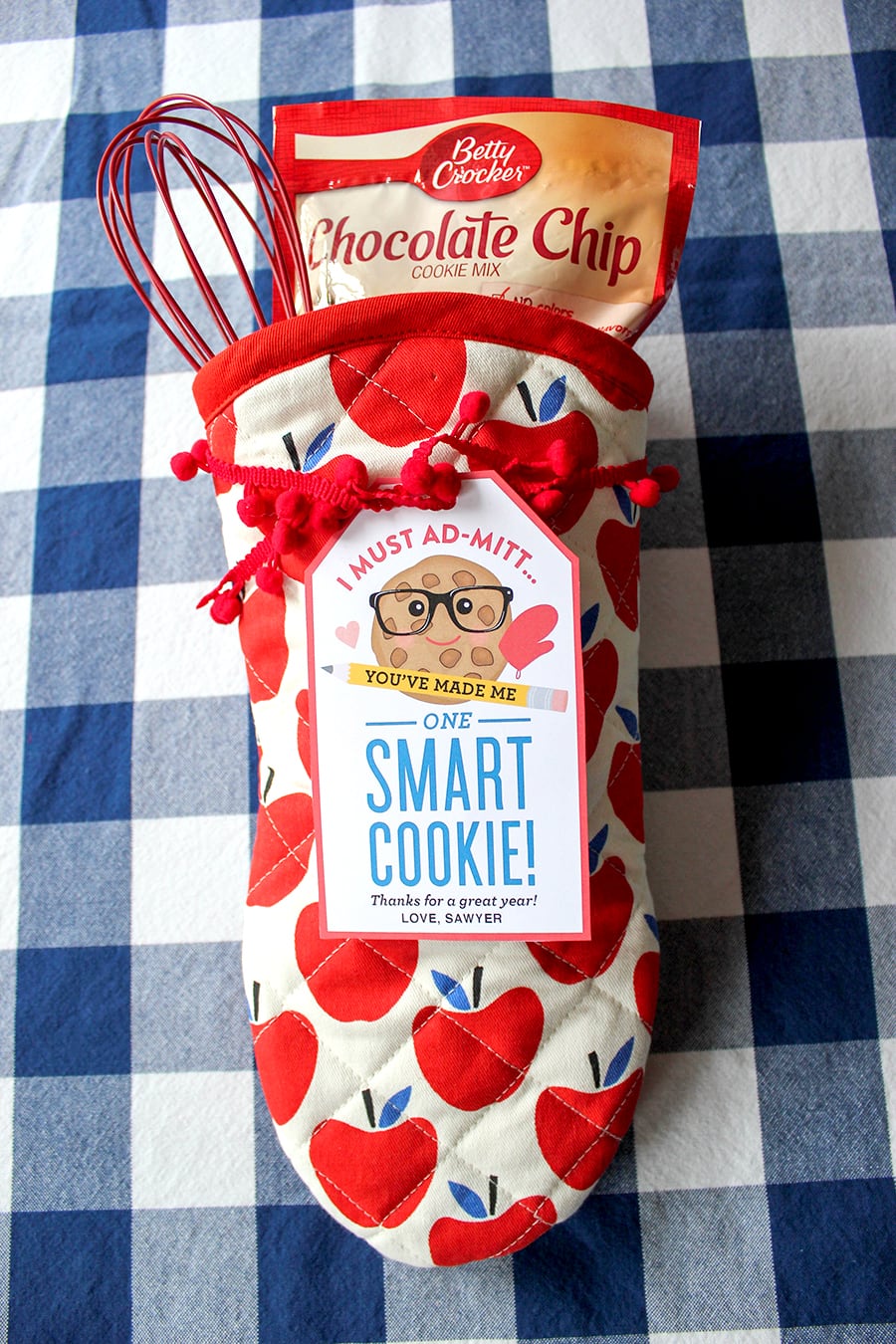 Hi Friends! Over the next few days I'll be sharing several different Teacher Appreciation gift ideas to get you all ready for Teacher Appreciation day/week next month. As I know I've mentioned before, the work, love, energy and dedication of teachers holds such a special place in my heart. I see it first hand as my husband is a teacher and my mom is a retired teacher. So next month, let's celebrate all of the special teachers in our lives and let them know how much we appreciate them and the important work they are doing!
Today, I'm excited to share my oven mitt "Smart Cookie" teacher gift idea with you all. This gift idea is super easy to assemble and I think it's so sweet.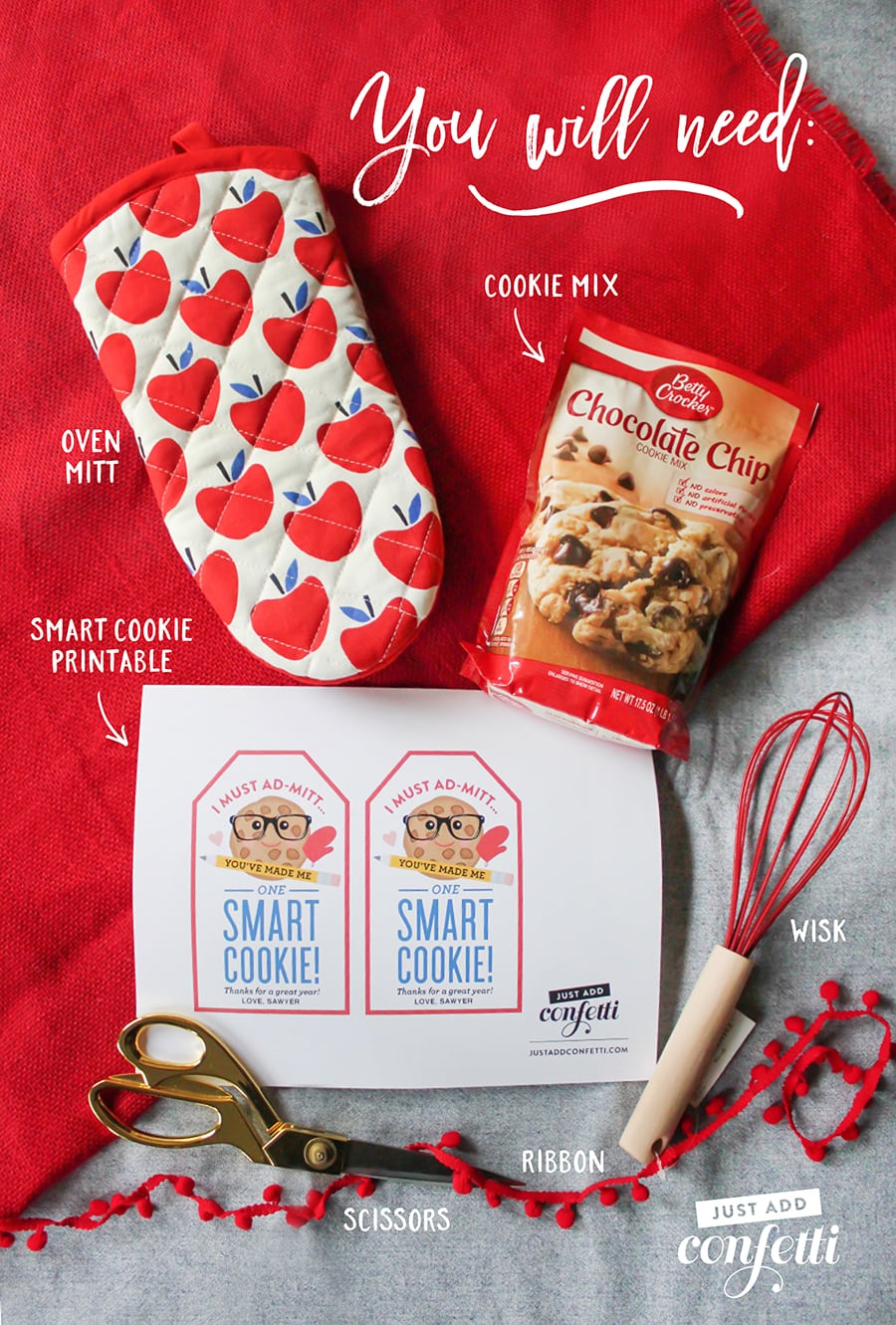 Oven mitt "Smart Cookie" Teacher Gift Idea
To assemble your oven mitt "Smart Cookie" teacher gift idea you will need cookie mix, an oven mitt, wisk or spoon (optional), ribbon and my "Smart Cookie" free printable. The printable reads:
"I Must Ad-mitt…You've Made Me One Smart Cookie!"
To assemble this gift, follow these 4 steps:
First, download the free printable (located at the bottom of this post). The printable is a PDF file that contains editable fields. Just open the PDF in Adobe Reader and type your name. Then just save and print.
Next, cut out the entire perimeter of the tag and punch a hole in the top.
Then, slide the cookie mix and wisk into the top of the oven mitt.
Lastly, wrap a ribbon around the oven mitt and attached the tag.  Done! How easy is that?!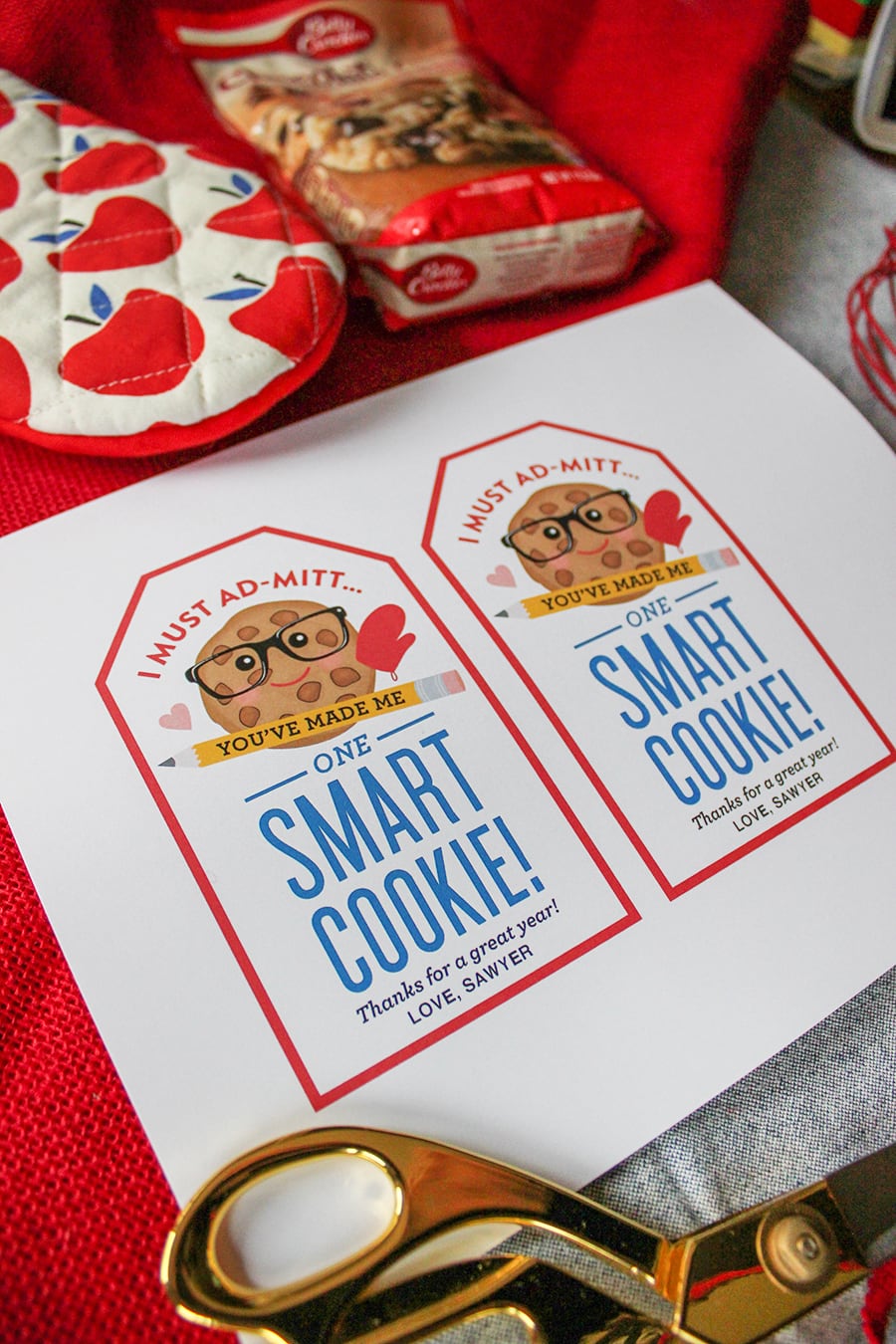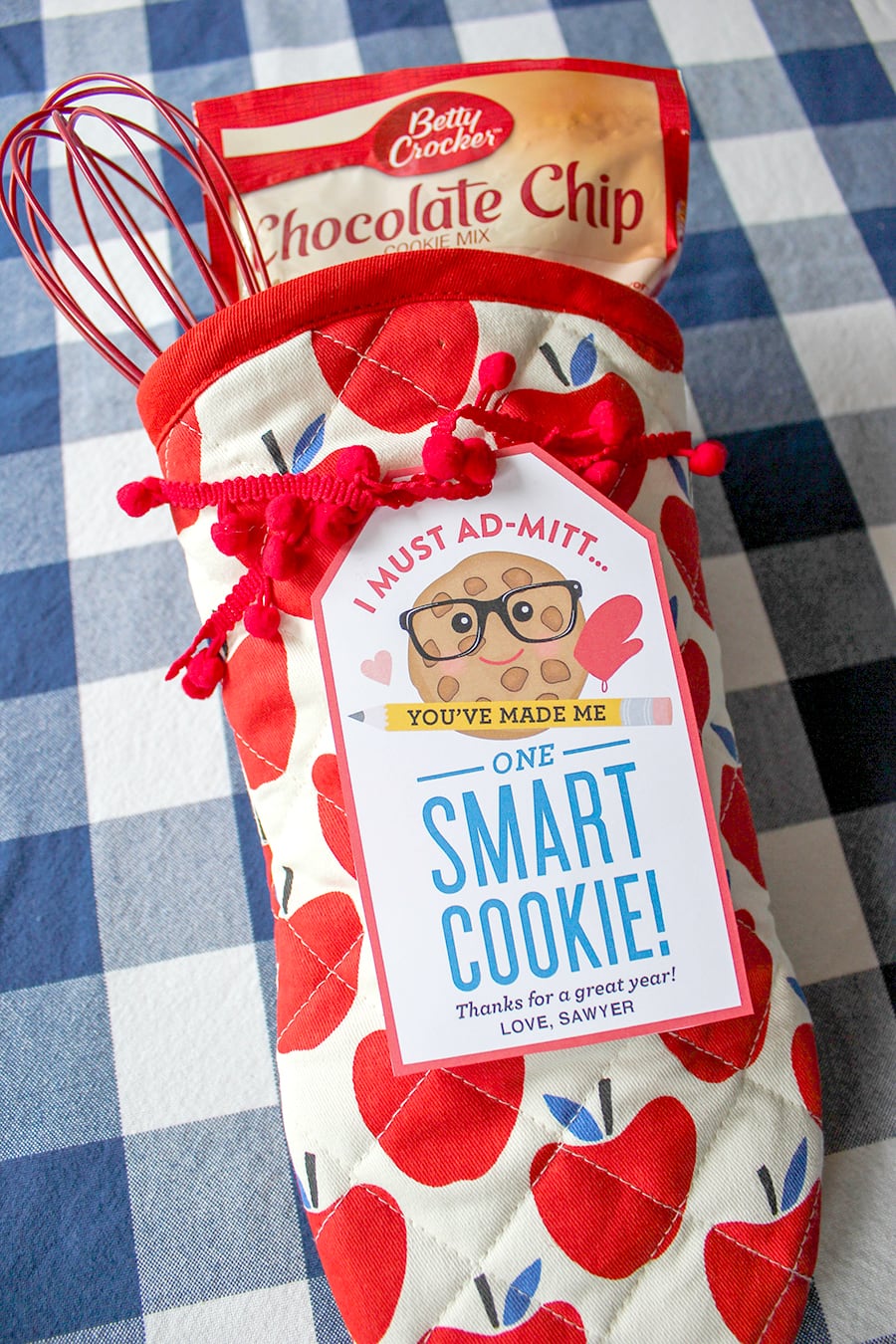 Download You Oven Mitt "Smart Cookie" Teacher Gift Idea Printable Below
Please subscribe to our newsletter! Just enter your email address below and the link to download the file will be in the exact spot that the form is now. Also, please consider following us on Instagram and Facebook. I'd love to connect with you!

PIN FOR LATER: