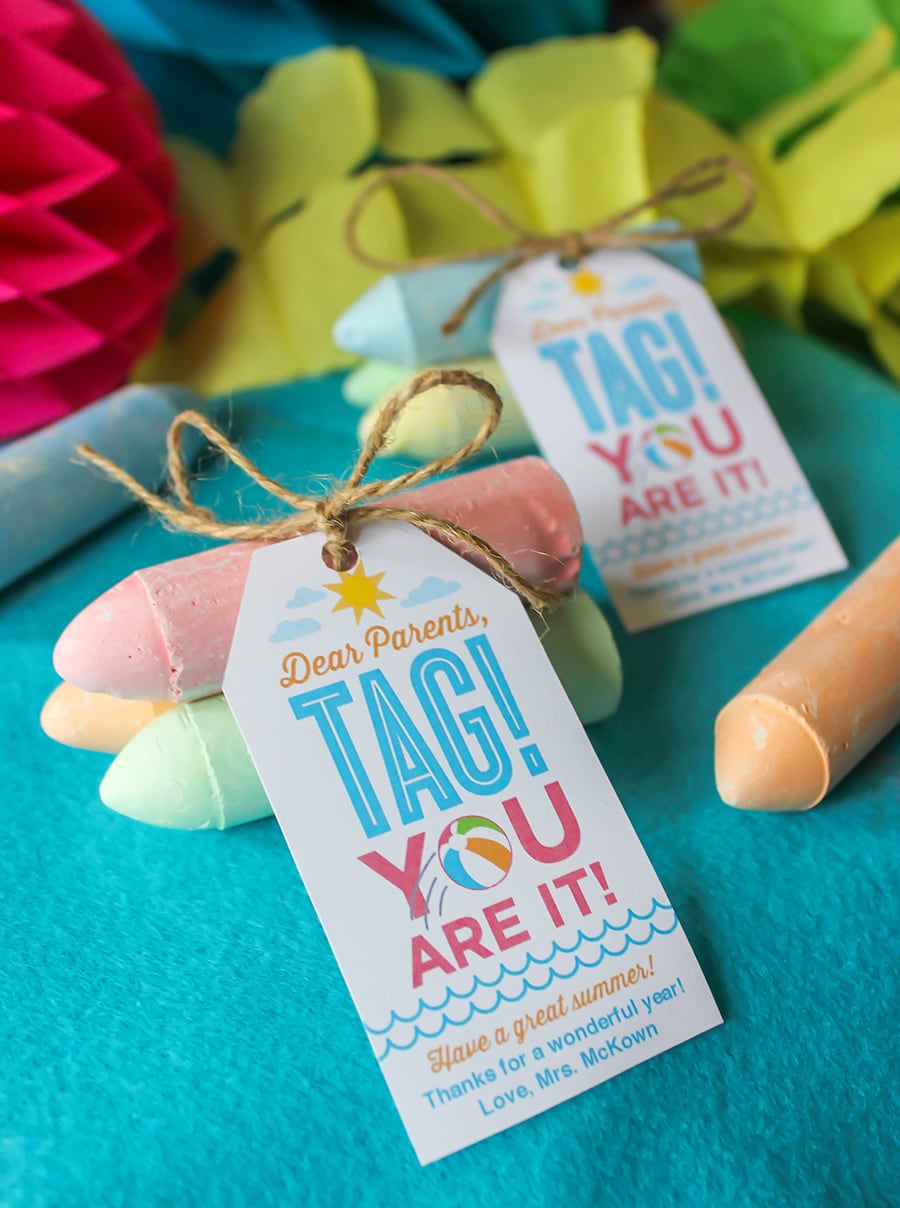 Hi Friends! Over the past 5 days I've shared with you a weeks worth of teacher appreciation gift ideas to show all the teachers in your lives some love. (If you missed any of them, you can see them all here: Day 1, Day 2, Day 3, Day 4, and Day 5) So today, I'm having a little fun and sharing a gift idea that teachers can give their students' families! It's my "Dear Parents, Tag! You Are It!" end of the school year gift idea! Let's be honest, it's funny because it's true! haha!
With this little gift idea, teachers can thank their students (and their parents) for a great year and get them summertime ready with some sidewalk chalk or bubbles! I found these ice cream cone and popsicle bubbles at the Dollar Tree. They were in a pack of 3 for $1! I think they are so adorable. Sidewalk chalk is another great idea! It's inexpensive and screams summer!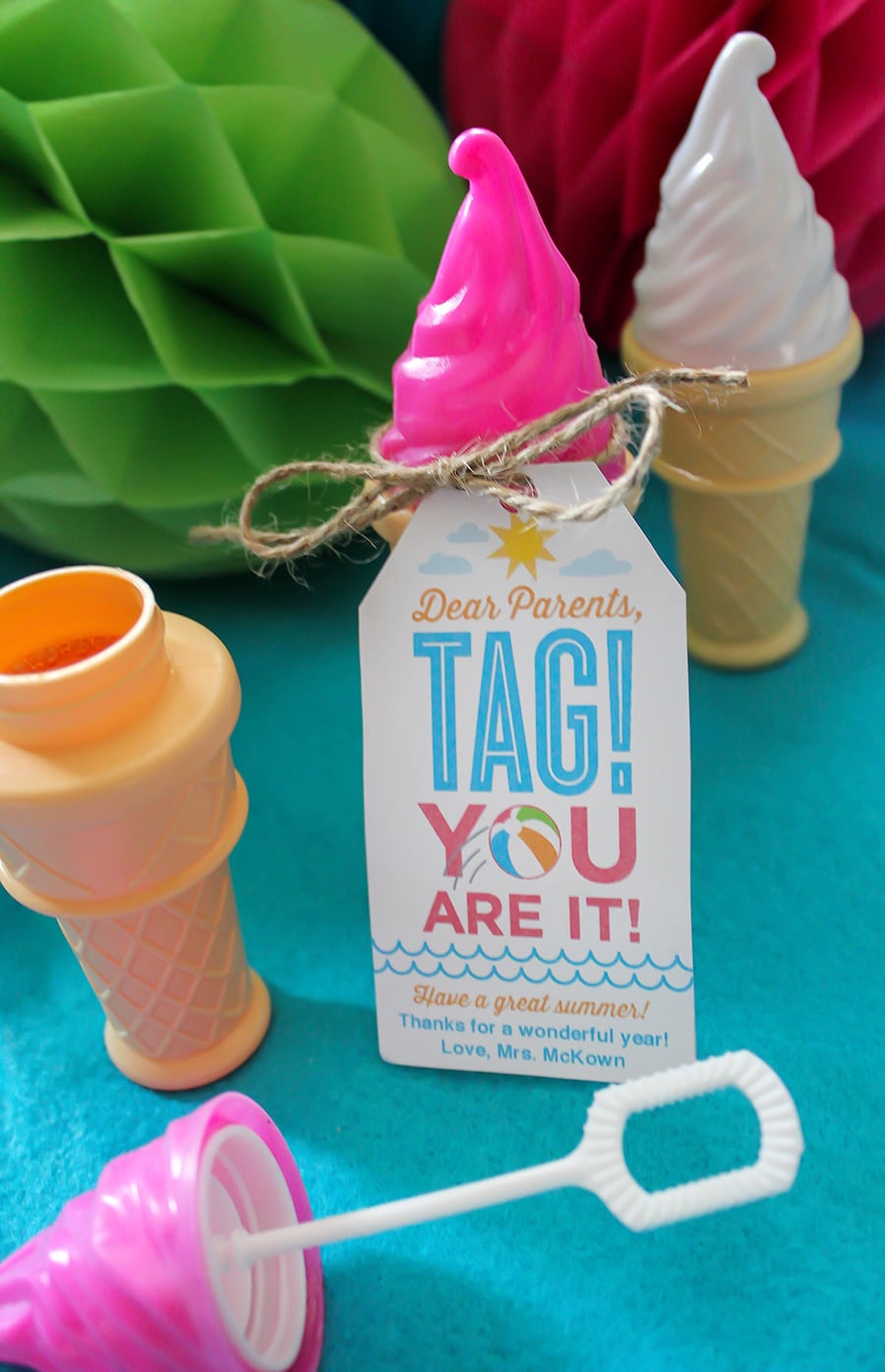 "Dear Parents, Tag! You Are It!" end of the school year gift idea
This is a really simple (and funny!) little end of the school year gift idea. To assemble this gift you will need my "Tag! You Are It" printable and any little gift item for summertime fun. I think bubbles or sidewalk chalk would be perfect! But you can choose any little gift item that you would like.
To assemble this gift, follow these 3 steps:
First, download the free printable (located at the bottom of this post). The printable is a PDF file that contains editable fields. Just open the PDF in Adobe Reader and type your message and name. Then just save and print.
Next, cut out the entire perimeter of the tag and punch a hole at the top.
Then, tie the tag around sidewalk chalk, bubbles, or any summer gift item you would like. Done! Super easy and a really cute gift!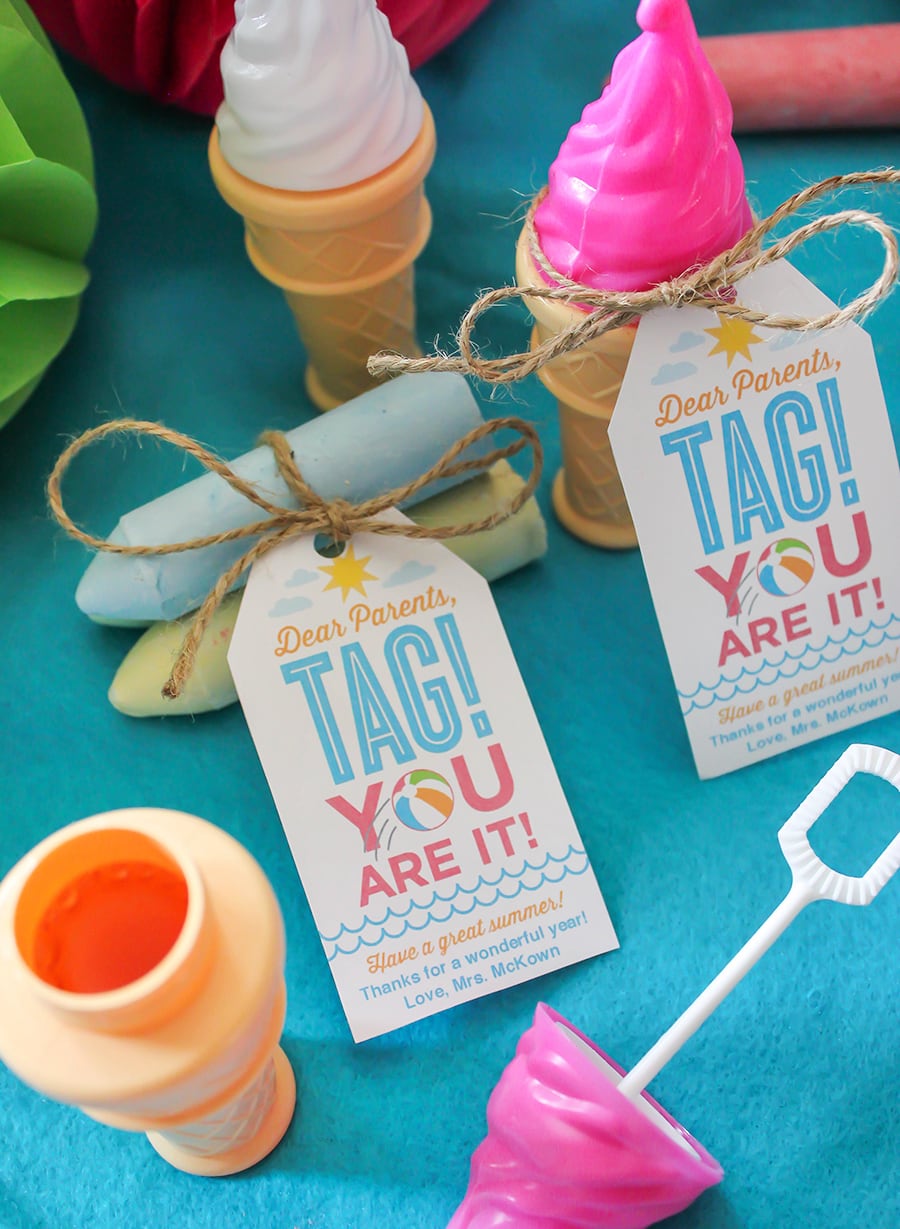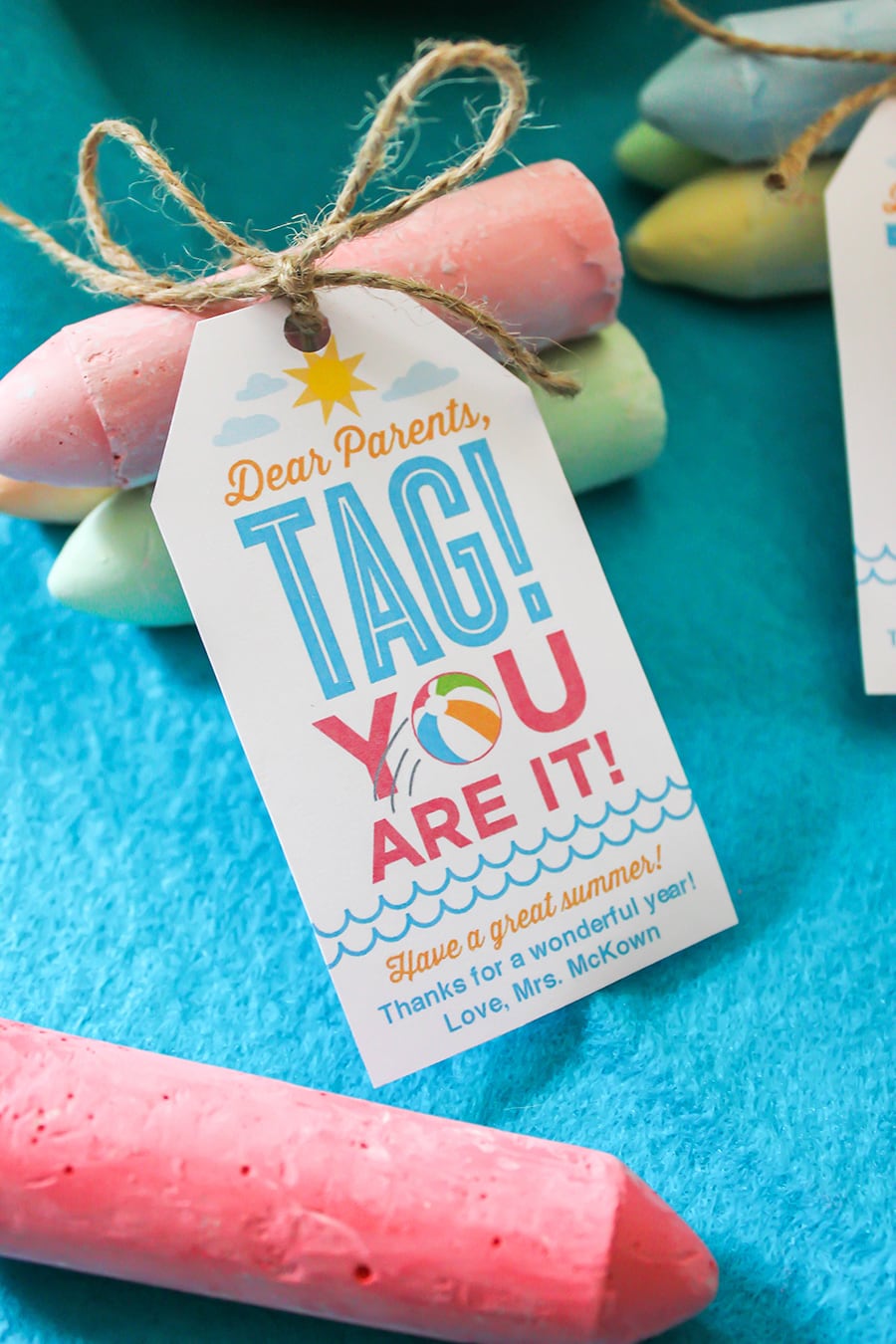 "Dear Parents, Tag! You Are It!" end of the school year gift idea
Download your free printable below
Please subscribe to our newsletter! Just enter your email address below and the link to download the file will be in the exact spot that the form is now. Also, please consider following us on Instagram and Facebook. I'd love to connect with you!

PIN FOR LATER: