Hi Friends! It's hard to believe that Thanksgiving is only 17 days away! Today I'm so excited to share my Thanksgiving Kids Table free printables with you! I hope these printables provide some festive fun, while keeping the little ones busy for a bit!
Gratitude Tree
The centerpiece and main focal point of my kids table layout is the Gratitude Tree. Thanksgiving is all about gratitude and I really love any way I can get my kids thinking about what they are thankful for and counting their blessings. I used my gold glitter tree that I have had for years, but you can use any tree that you may have at home or even a grouping of branches in a vase.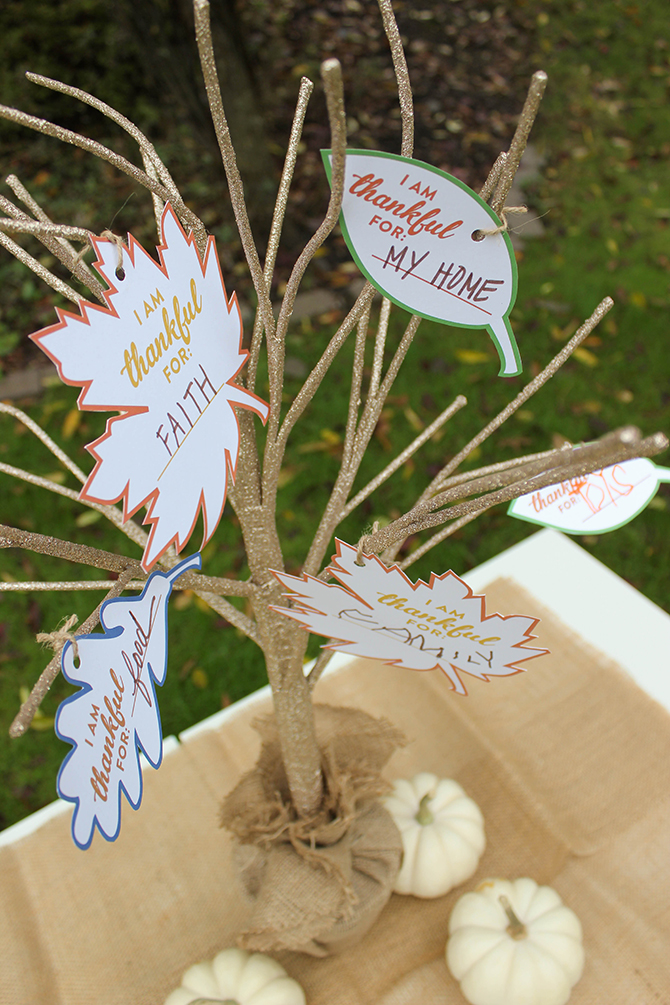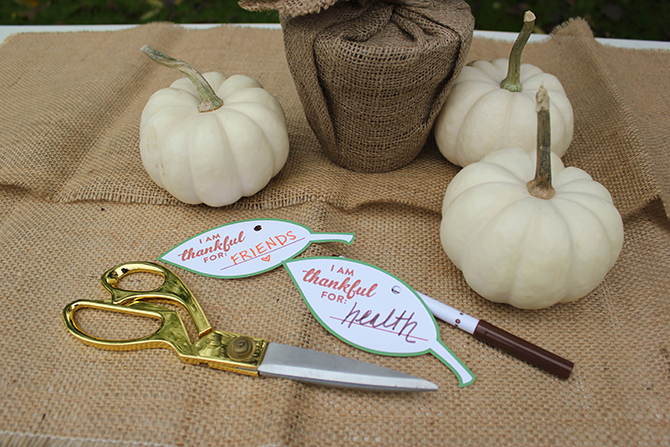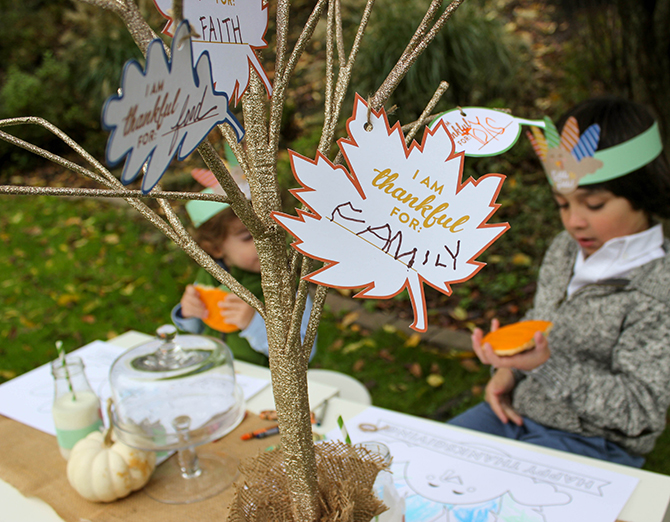 To made your Gratitude Tree:
First, download the printable gratitude leaves (download link located at bottom of this post).
Next, print and trim out all of the leaves.
Then, fill them out with all that you are thankful for.
Lastly, tie them onto the branches of your tree.
"Gobble Gobble" Turkey Coordinated Printables
Headband, Place Card, Bottle Label and Placemat
Next, for each place setting at the kids table I have 4 coordinated "Gobble Gobble" turkey printables to add some extra festive fun to Thanksgiving Day! You can find all of the links to download the bottle labels, place cards, headband wrap and coloring placemat at the bottom of this post.
Also, if you are looking for a unique little treat for each place setting, be sure to check out my Turkey Favor Boxes. They can hold any candy or treats you would like!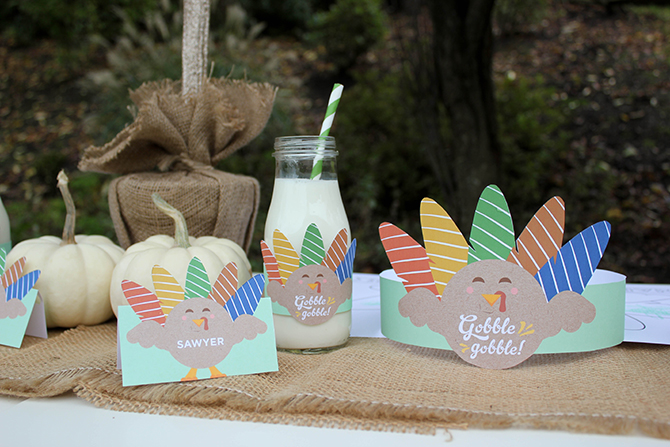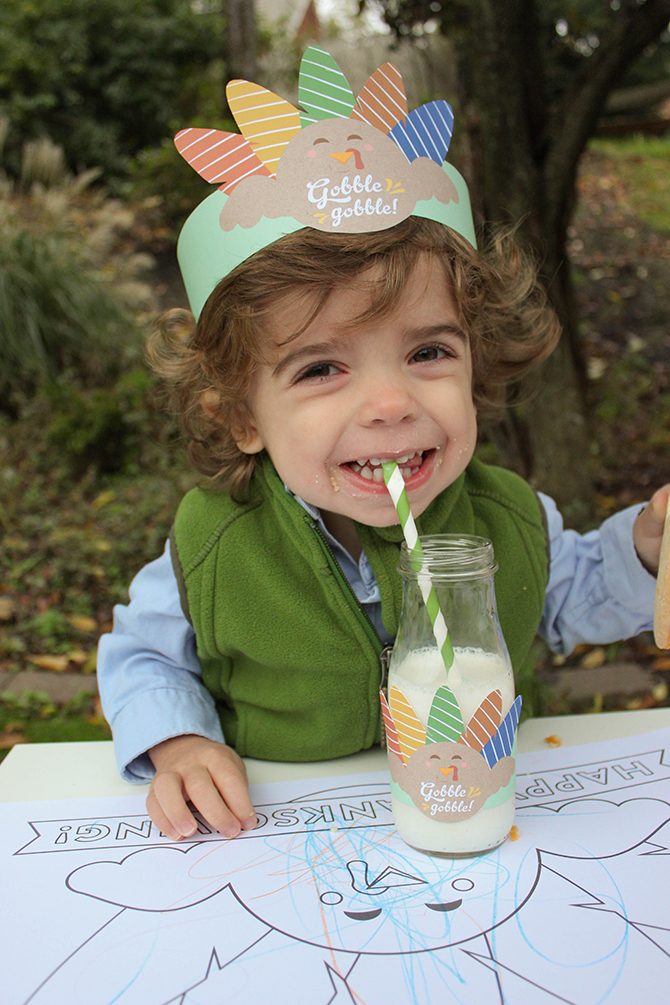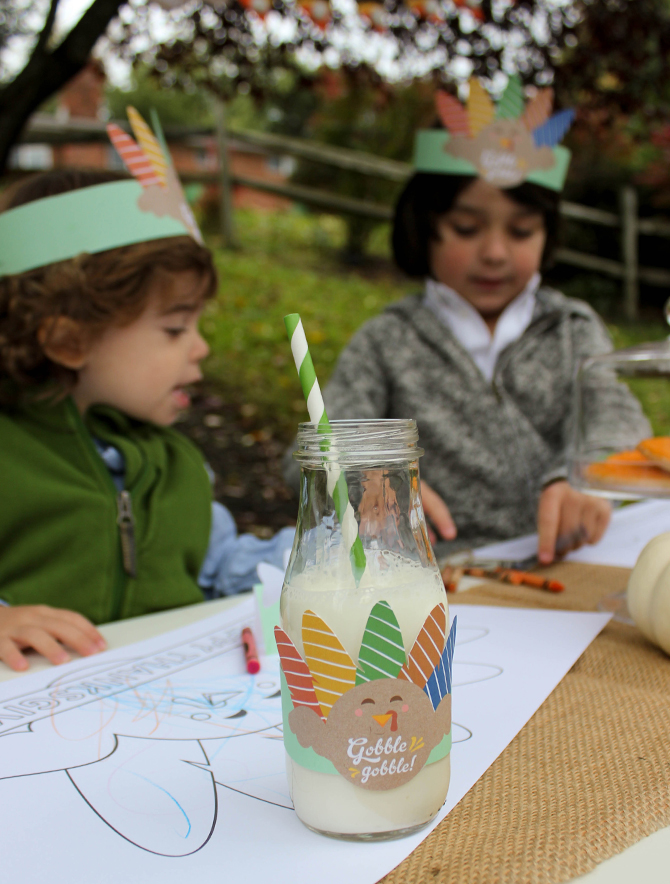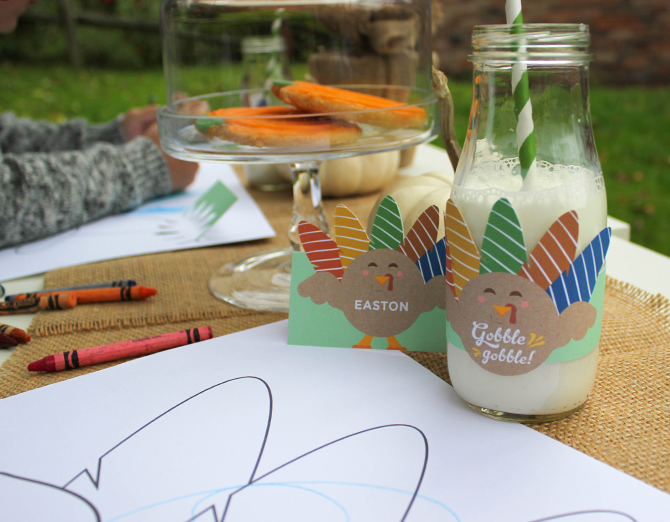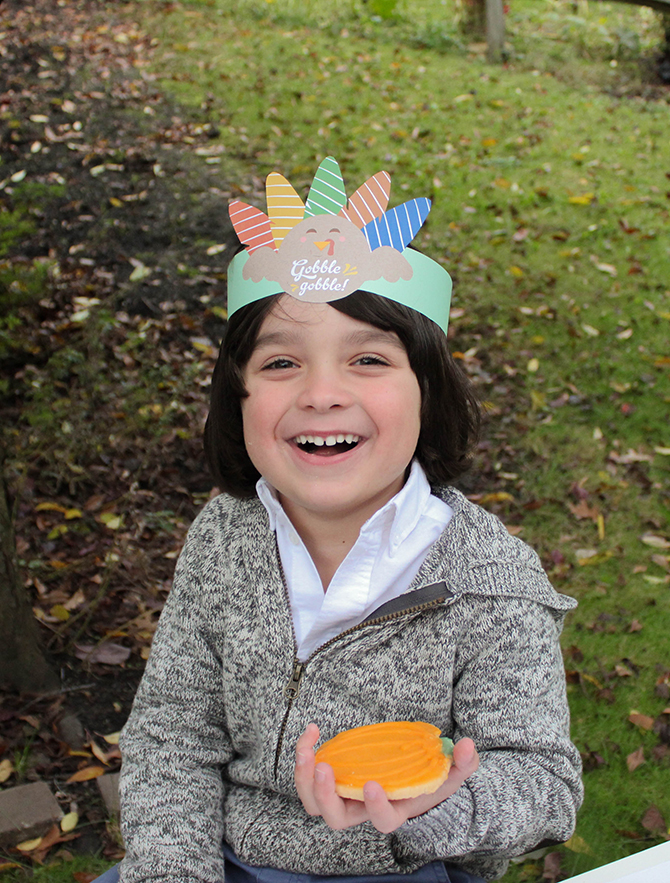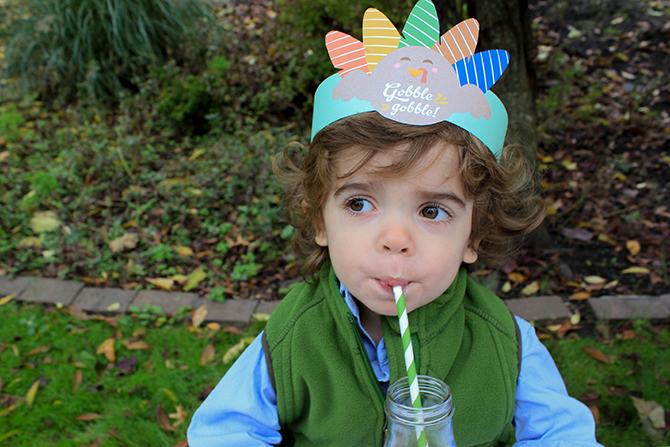 You can download all of the Thanksgiving Kids Table Free Printables Below
Please subscribe to our newsletter! Just enter your email address below and the link to download the file will be in the exact spot that the form is now. Also, please consider following us on Instagram and Facebook. I'd love to connect with you!
I hope you enjoy these Thanksgiving Kids Table Free Printables! If you use these designs I'd love to see them! Please follow me @justaddconfetti on Instagram and use the #justaddconfettiprintables hashtag.