Hi Friends!
Happy New Year! I hope you all had a wonderful holiday with your family and friends. We had such a fun Christmas break…full of family, friends, good food and even a bit of relaxation! It was fantastic!
Over the weekend we put all of our Christmas decorations away and I must say the house feels a bit bare. I am really missing the tree and all of our special Christmas decor. So, what does that mean? Let's surround ourselves with all things Valentines! haha!
Today I have a super fun Monster Truck Donut Valentine idea to share with you all. I've included the free printable too! You can download it at the bottom of the post. These are super easy to make…and aren't they so cute?!? All you need are mini donuts, plastic bags, and the free Monster Truck Donut Valentine printable. I used chocolate frosted Hostess Donettes and they were perfect.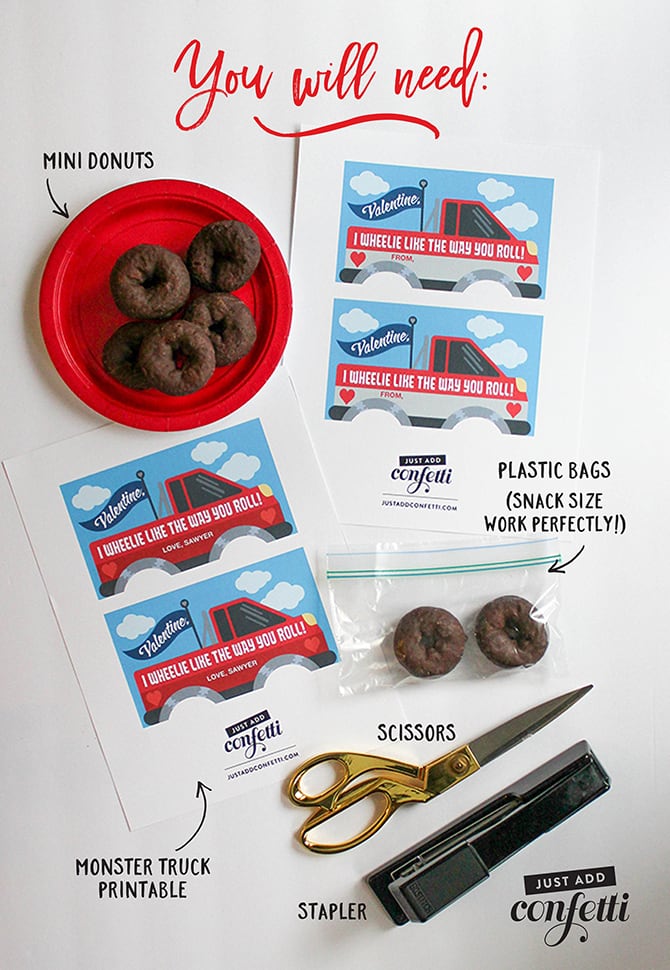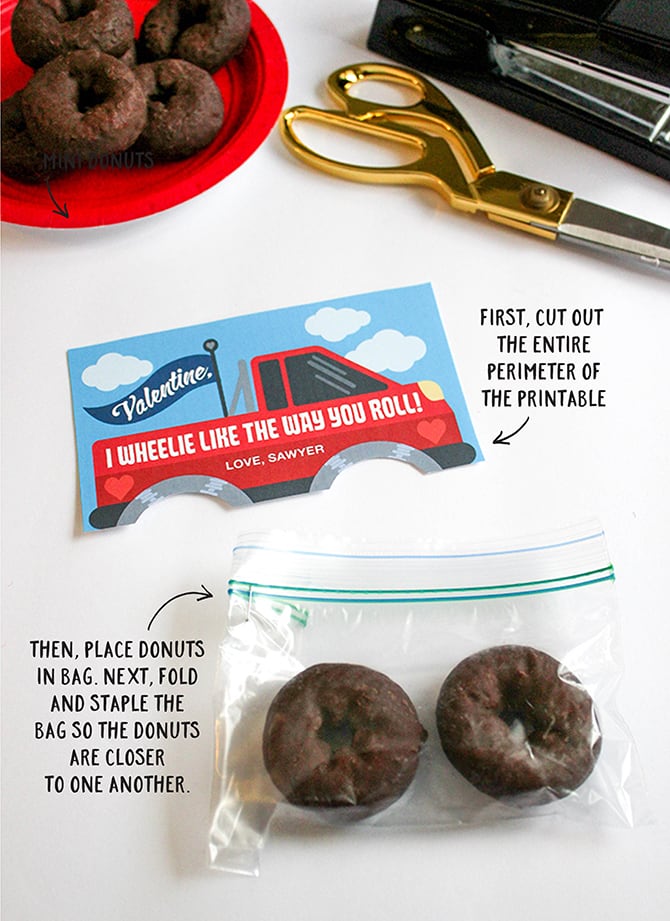 Monster Truck Donut Valentine
To assemble this valentine, follow these 4 steps:
First, download the free printables (located at the bottom of this post). The first printable is a PDF file that contains editable fields. Just open the PDF in Adobe Reader and type your message/name. Then just save and print. The second printable PDF has a blank "From:" area where your child can write in their name if they prefer.
Next, cut out the entire perimeter of the valentine.
Then, place the donuts in the bag. I found if you fold and staple the bag (as shown in the photo above) it helps to keep the donuts closer to one another.
Lastly, just staple the Monster Truck Donut Valentine printable to the bag. Done! So cute!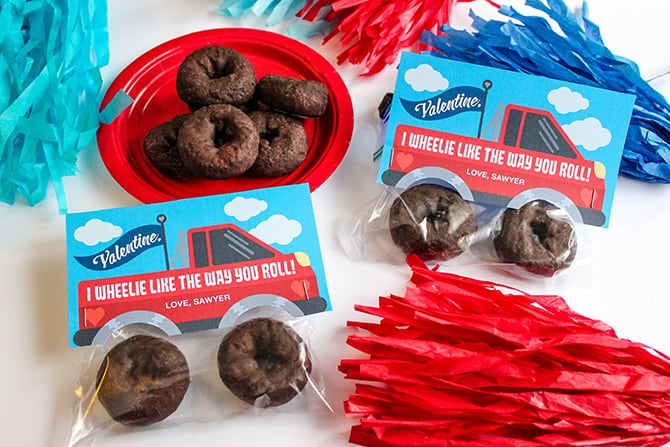 Download Your Monster Truck Donut Valentine Below
Please subscribe to our newsletter! Just enter your email address below and the link to download the file will be in the exact spot that the form is now. Also, please consider following us on Instagram and Facebook. I'd love to connect with you!
If you make this Monster Truck Donut Valentine I'd love to see it! Please follow me @justaddconfetti on Instagram and use the #justaddconfettiprintables hashtag.